Stainless Steel Casting- Investment Casting Parts
OEM investment casting metal parts/ Lost wax casting parts / stainless steel 306 products
Specifications
Investment casting metal parts
Material: Carbon steel, stainless steel, duplex stainless steel…etc.
Per customer's drawing and requirements
Quality guarantee
On time delivery
Investment casting metal parts
Weight: 0.1 to 10kg
Used in metallurgy, automobile, aero, chemical, ship hardware and other engineering industry
Other processes: sand casting, die casting, lost-foam casting and permanent mold casting
Materials: ductile cast iron, carbon steel, steel alloy, stainless steel, brass, aluminum
Design and production as per customer's requirement
Short delivery time for both samples and orders
Process description:
We offer custom investment casting parts, lost wax casting metal parts, to our customer. This lost wax casting process makes shell mold for metal parts. This process is used to cast complex high quality parts with requirements of a very good surface finish and close dimensional tolerances.
A wide range of alloys is available for investment casting process. They include carbon steels, low alloy steels, stainless steels, tool steels and copper based alloys. The investment cast parts can range from a weight of just a few ounces to approximately 80 pounds. If you are concerned with precision in very small parts, we are especially proficient at very fine detail work including teeth and serrations.
First article layouts and spectrometer material certifications are provided with all first article samples.
A variety of secondary operations can be performed on investment castings. They include heat treatment, machining, plating, painting, polishing and buffing, assembly services and even custom packaging.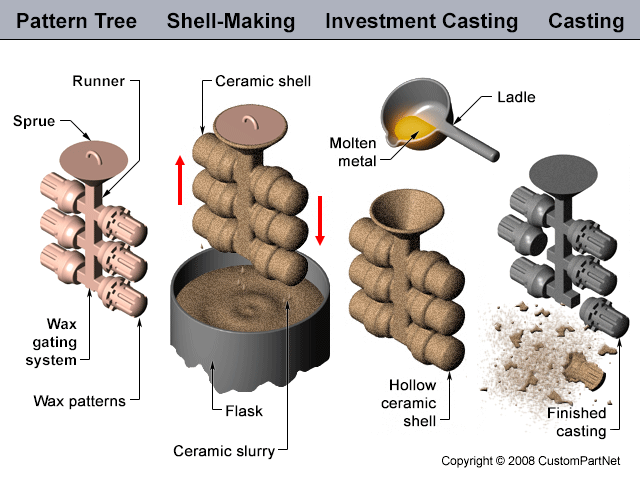 Investment casting parts process
We are the manufacturer of lost wax casting, also known as investment casting parts.
We make investment casting moulds (molds), investment casting tooling design, investment casting tooling manufacturing, wax mold injection, wax assembly, shell mold, and investment casting parts.
Our process including investment casting de-waxing, investment casting sinitering, investment casting, wax casting mold removal, lost wax casting cutting.

Material for investment casting materials are Aluminum alloys, Bronzes, tool steels, stainless steels, haste alloys, and precious metals. Parts made with investment casting often do not require any further machining, because of the close tolerances that can be achieved.
Our investment castings use in many industries—agriculture, automotive, electronics, firearms, gas, hardware, high-tech, sporting—have benefited from each of their lost wax casting purchase orders.
Our products include aluminum investment castings, titanium lost wax castings, stainless steel investment casting parts. We make investment casting parts with the alloy that will best meet your requests.
Alloy Specifications of lost wax casting: Carbon steel, Low and High Alloy Stainless Steel, SG iron, Cast Iron, Copper and Copper Alloys, Aluminum and Aluminum Alloys, Cobalt and Nickel based Alloys etc.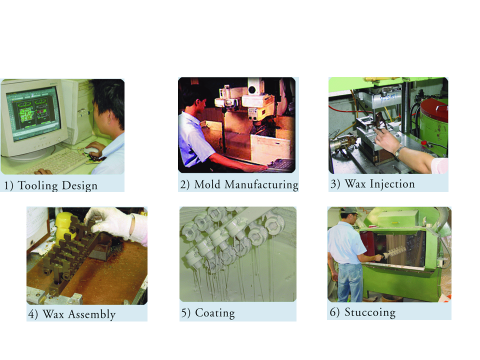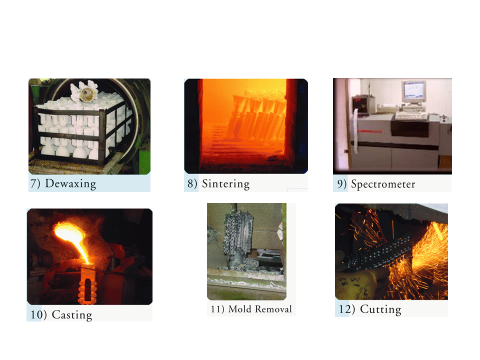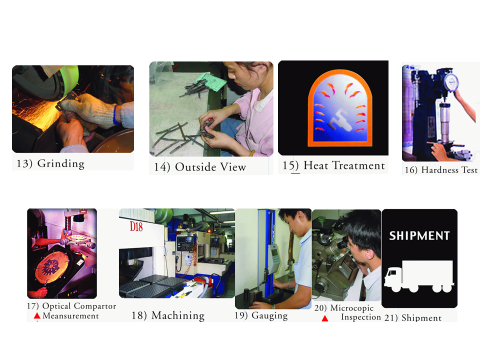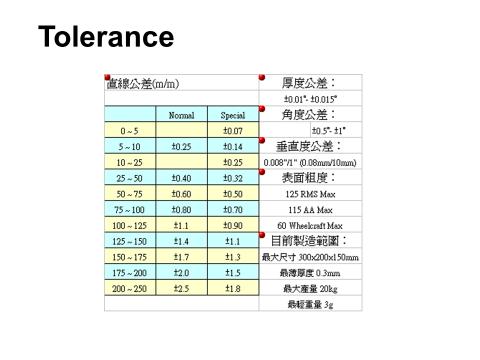 Stainless Steel Castings and Products
Computer Parts
Weapon Parts
Automotive Parts
Sewing Machine Parts
Microware Parts
Medical & Dental Parts
Machinery Parts
Hardware Parts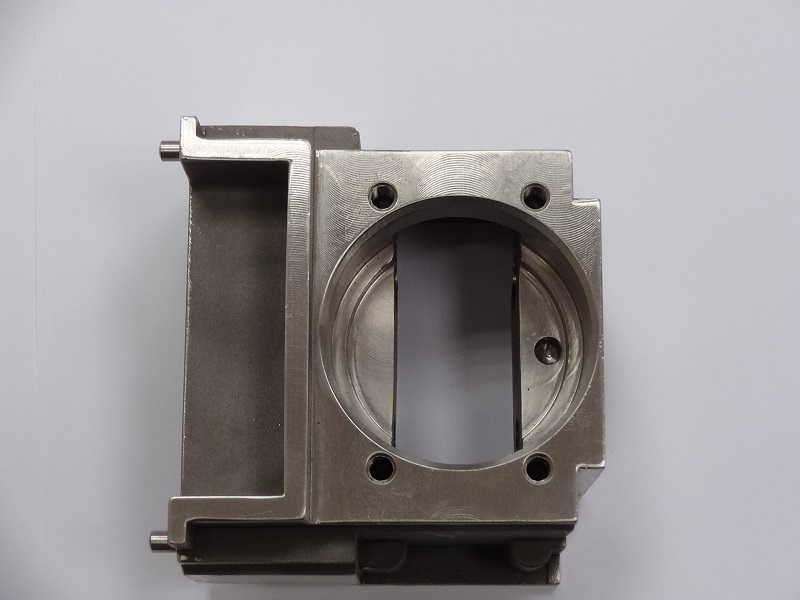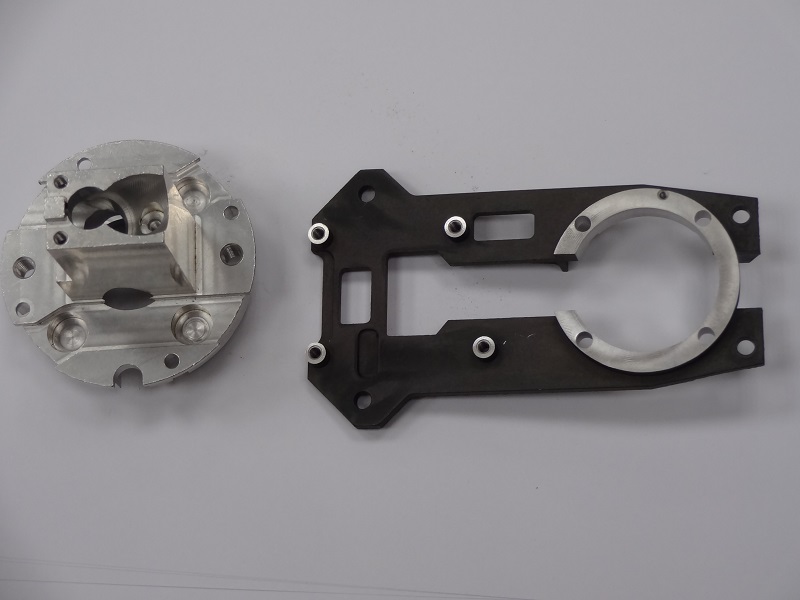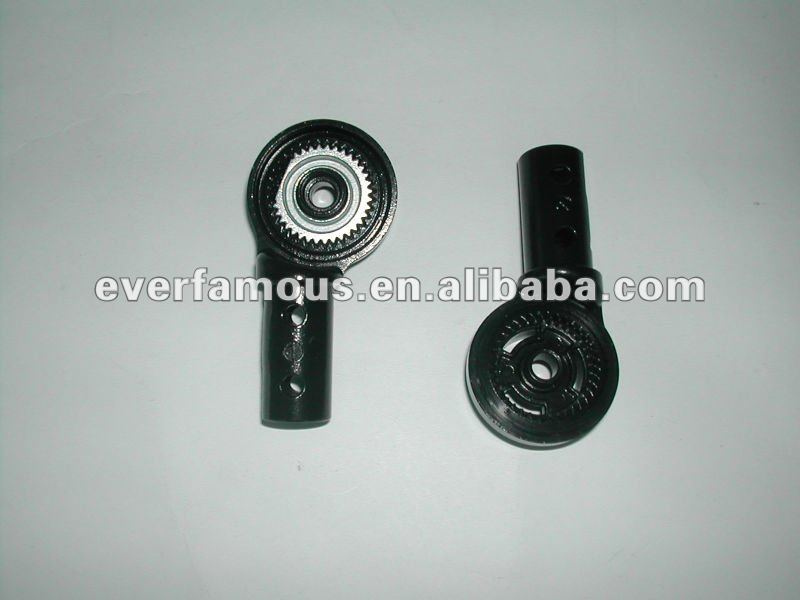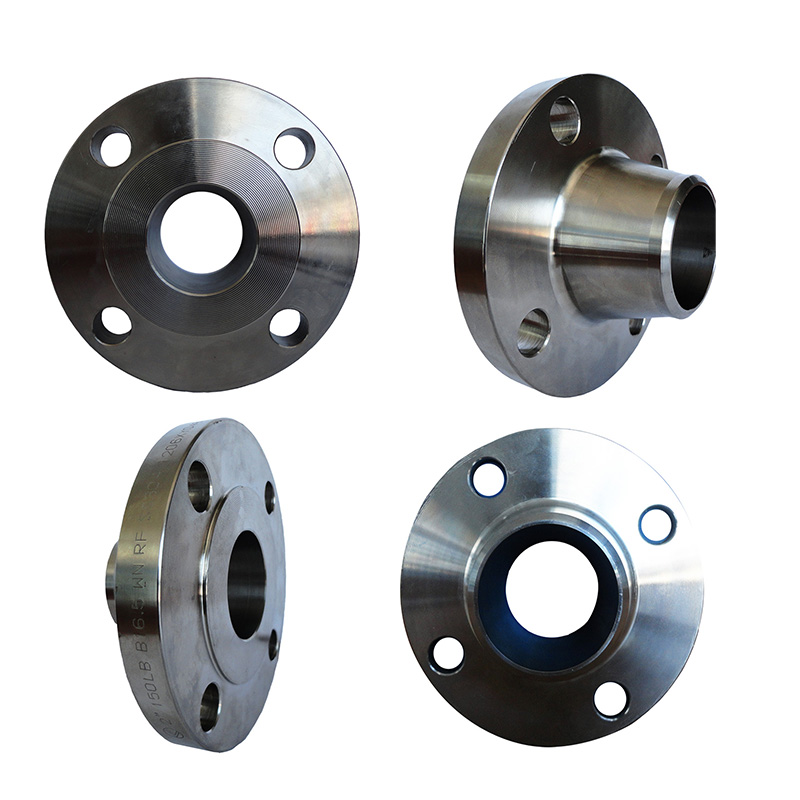 Equipment
Wax injection machine
Coating system
Shell convey system
Shot Tumblast
Hanging Type Shot Blasting Machine
Sintering oven
Shell vibration machine
High frequency induction furnace
Grinder
Automatic sand blasting machine
Barrel Type Shot Blasting Machine
Capacities: 700k pcs/M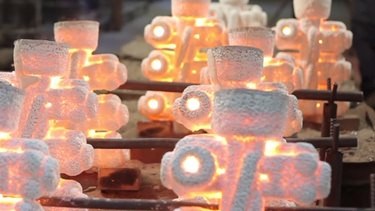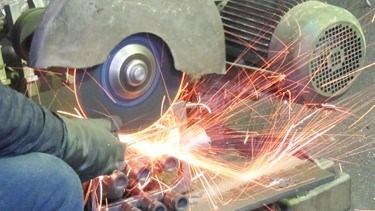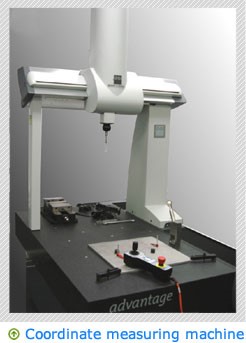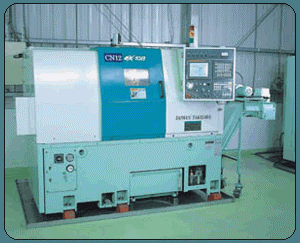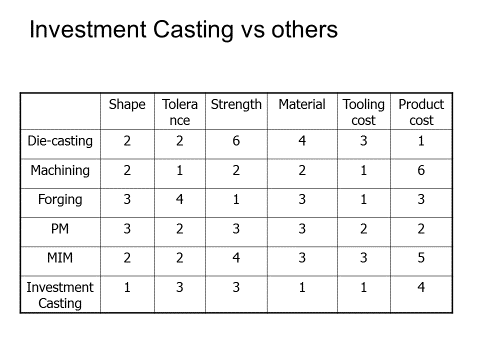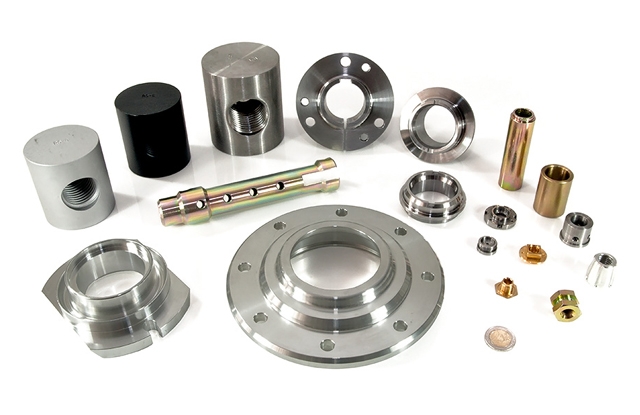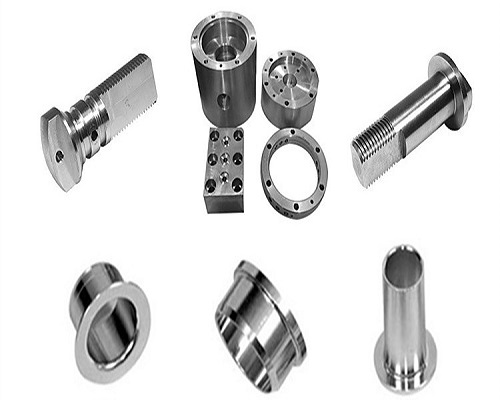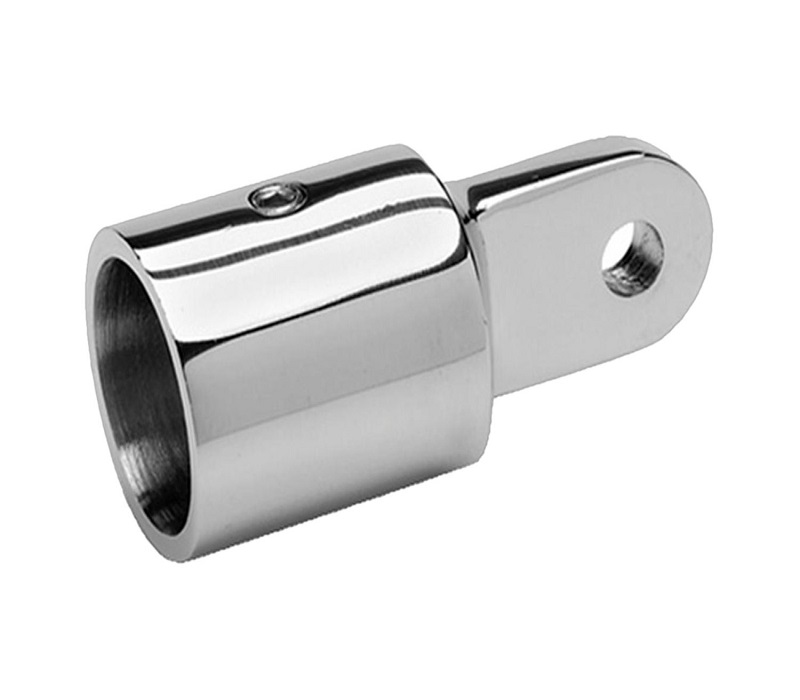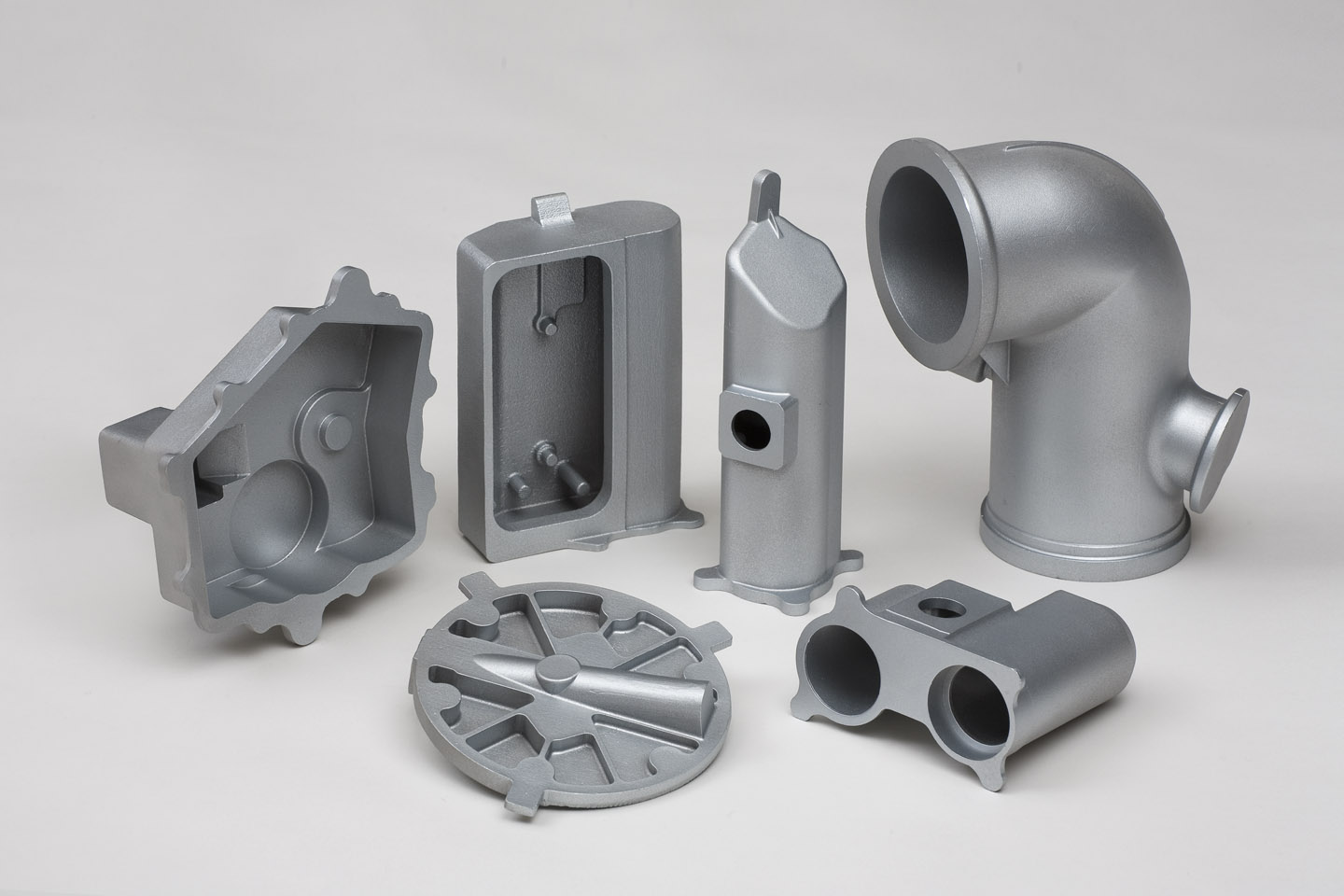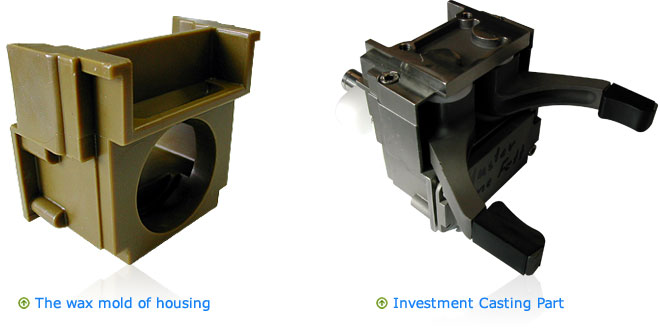 Our Policy
Innovation and developing in Technique
High level of expertise
Outstanding quality
On-time delivery to customer needs
"We value Customer Satisfaction"